Wright's Media to Serve as Content Licensing Agent for Good Housekeeping Magazine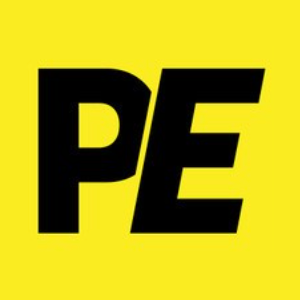 The Woodlands, TX and New York City, NY- It is with much pride and excitement that Wright's Media announces an agreement to serve as the content licensing agent for Good Housekeeping magazine. 
Wright's Media will now join with Good Housekeeping magazine to provide the publication with further monetizing opportunities by offering their content to businesses mentioned in their publication. The partnership takes effect on November 20, 2013.
Patricia Haegele, Senior Vice President, Publishing Director, and Chief Revenue Officer said: "We are pleased to partner with the team at Wright's Media to enhance our licensing efforts and we look forward to a mutually beneficial relationship that serves our clients' needs in building their own brands."
Richard Wright, President of Wright's Media, "is excited to be the exclusive U.S. licensing agent for this prestigious magazine. We look forward to a mutually prosperous and beneficial partnership."
About Good Housekeeping Founded in 1885, Good Housekeeping is the world's premier women's magazine, focusing on women's interests, health, recipes, and literary articles. It awards the "Good Housekeeping Seal of Approval" to products that pass tests conducted by the Good Housekeeping Research Institute and are backed by a two-year limited warranty. About 5,000 products have been given the seal. With 4.63 million monthly subscribers, Good Housekeeping represents the best of women's interest magazines.
About Wright's Media Wright's Media is a full-service multi-media company specializing in reselling content and licensing intellectual property in the magazine publishing industry. Wright's creates customized content management programs that generate additional revenue through licensing logos, awards, reprints, eprints, and a host of other ancillary products and services in a variety of mediums and industries.
Publishing Executive serves as the most reliable resource of insight and analysis on the magazine media industry. We provide the most intelligent coverage of the publishing industry, from strategic management insight and digital publishing innovations to production, marketing, audience development and more. The publication was acquired by Adweek in September 2020.
---