Increased consumer choice, changing access models and device proliferation have pushed the advertising industry to a crossroads.
While the rapid growth of content and consumer touchpoints has created new opportunities for advertisers to reach consumers, it has also caused the fragmentation of attention and ad fatigue, making it harder to engage consumers with relevant advertising experiences.
To meet business goals in this environment, advertisers need to develop strategies customized to reach specific audiences however they are viewing content.
The challenge of ad relevance
This evolution is underscored by increased demand by consumers for more personalized experiences from brands they engage with across channels. Indeed, two-thirds of consumers wish ads were more relevant to them and their lifestyle, according to research commissioned by Xandr. Over half (57%) of consumers believe that ads they are exposed to currently are not relevant to them.
As well, recent Harris Poll found that 63% of consumers in North America and the U.K. expect personalization from brands and retailers.
On top of meeting this demand for relevance, each advertiser faces unique challenges based on the product they're selling.
For example, a suitcase brand with a wide variety of inventory might be focused on reaching a person who is passionate about travel with no other particular demographic parameters, while a luxury skincare company might be focused on reaching women in a specific age range and purchase power.
Though the targets may differ, both companies will need to employ a strategic buying platform to navigate and reach their specific audience within the programmatic space, and both should create custom marketing strategies to meet their business goals.
Employing technologies like machine learning to automate the optimization and bidding process, data science to better leverage audience insights and using more engaging ad formats such as video all lend to the task. And while each of these exercises is transformative on its own, together they catalyze an overarching shift to customized consumer experiences.
Diverse audiences require diverse strategies
One of the first steps in this process for advertisers will be to identify audiences who are more likely to purchase their product or take action after seeing an advertisement. In other words, accurately identify opportunities for the highest possible conversion rates.
As a first step, Xaxis Denmark, the programmatic media agency that manages campaigns for the shoe retailer, conducted a deep marketing analysis that identified key parameters like consumers searching for new shoes and specific geographic locations most valuable to its business. With Xandr Invest, Xandr's strategic buying platform, Xaxis then leveraged a custom bidding algorithm that values impressions dynamically by supplementing the platform's standard optimization tools with the retailer's first-party data and insights. The result was a campaign that automatically adjusted its bid prices to accurately reflect the value of every person it targeted.
The outcomes advertisers can achieve with customized campaigns are boundless. In Xaxis' case, it was able to execute on more than 7 million unique bidding strategies, based on the real-time processing of more than 40 identity parameters for every impression, increasing its ROI from 3.5% to 4.8% and reducing cost-per-order by 50%.
One can only imagine the possibilities when applying customization alongside other advanced offerings such as exclusive access to proprietary insights, automated optimization and audience segmentation.
As advertisers and technology companies fight to stay relevant in a continuously evolving landscape, we expect to see the concept of customization become the norm rather than the exception. Whether it's through TV, video or digital advertising, customization will be a key asset for any omnichannel buying platform that wants to provide an optimal consumer experience across screens.
—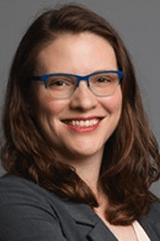 Lindsay Van Kirk is vice president of product management at Xandr where she leads end-to-end product management and strategy for Xandr's technology for advertising buyers.