We are in the midst of a technological revolution. Digital media has embraced automation as a driver of innovation. Programmatic originally served as a secondary revenue stream for undersold inventory; it has now evolved to encompass the full range of inventory and sales channels.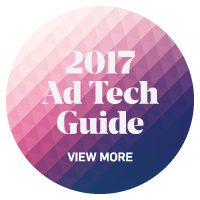 This rapid evolution has resulted in a complex ecosystem of point solutions and tech providers striving to differentiate themselves. Earlier this year, I predicted the death of third-party
 ad exchanges, but they are not the only programmatic players at risk. Publisher-focused technology companies must evolve or risk becoming irrelevant.
There have been four major factors that have affected the evolution of programmatic, causing SSPs to progress in parallel.
1. Brand spend's shift to automated pipes
 has softened the lines between direct and programmatic.
As the value of automation has moved to the forefront of industry dialogue, we have seen sell-side technology providers pivot from being point solutions to becoming full-stack, programmatic and ad-serving platforms.
2. Monetization opportunities have expanded across a wider range of screens and ad formats.
Consumer browsing behavior has become increasingly mobile-first, resulting in more opportunities across devices. Further, changing sentiments have led to the adoption of more premium ad formats, including video, native and OTT. As programmatic is now prevalent across all screens and formats, the omnichannel SSP has to be capable of supporting transactions across the full range of publisher inventory.
3. Managing the high-scale transaction processing and massive big data volumes that accompany automated trading has become more complex.
Data is the new currency in digital media. SSPs rely on data-driven monetization and fine-tuned algorithms and have had to adapt to leverage the increasing volume of available data so they can provide insights and opportunities to publishers.
4. Publishers have recognized that the walled gardens of Google and Facebook are competing for the same media dollars.
At the same time, greater investment in technology and specialized personnel is required to participate and succeed in programmatic. Publishers now see the value an independent, focused technology partner can offer in this environment.
The confluence of these four changes has resulted in an environment ripe for publishers to reclaim control 
of their inventory. It is imperative that sell-side technology companies focus primarily on the needs of the sell-side, and we have seen this imperative play out, with some SSPs selling off or pivoting away from their buy-side businesses and implementing new business models. Ultimately, SSPs that don't evolve according to the technology, times and trends will risk becoming irrelevant. As ad tech transitions through the revolution we are experiencing, only those SSPs that deliver true partnership value will thrive.
***
PubMatic at a Glance
PubMatic is the sell-side platform for an open digital media future, featuring leading omnichannel revenue automation technology for publishers and enterprise-grade programmatic tools for buyers.
PubMatic
305 Main St., 1st Floor
Redwood City, CA 94063
(650) 331-3485
Website
www.pubmatic.com
Twitter
@pubmatic
Facebook
facebook.com/pubmatic
LinkedIn
linkedin.com/company/pubmatic
Number of employees
375
Number of locations
11
Founded
2006
Focus
SSP
Omnichannel
Mobile
Video
Data
Key products
OpenWrap: Future-enable publishers' header bidding wrapper strategy with hybrid client- and server-side capabilities.
Unified Ad Server: Provides efficiencies, control and insights across screens, channels and formats.
Programmatic Direct: Manage and package premium audiences and inventory with real-time analytics and controls.
Contact
Jeff Hirsch
CMO, Head of U.S. Publisher Development
jeff.hirsch@pubmatic.com
(646) 867-0160